In the third chapter of the report from Canadian Music Week 2023, The Music Void delves into discussions on royalties and financing models for new artists.
Royalties & Funding 101: Don't Leave Money on the Table!
This session was very lively, with all participants sharing their experiences and dispensing valuable advice for young musicians. It was moderated by Vanessa Thomas, Regional Director of Business Development & Artist Relations, Sound Royalties, and featured Jake Gold, President & CEO, The Management Trust, Ltd., Alex Heiche, CEO of Sound Royalties, and artist James Bryan.
The panel covered a comprehensive range of topics related to maximizing royalties and revenue streams in the music industry, with a specific focus on the importance of royalties in the streaming sector. Currently, streaming accounts for a significant percentage of global music industry revenues, and artists, especially independent ones, are encouraged to understand and leverage various opportunities to collect royalties.
The discussion highlighted the importance of registering with different platforms to ensure
proper collection of royalties, including signing up with streaming services, filing show sheets for live performances, submitting setlists for opening acts, and exploring neighboring rights. Neighboring rights allow performers to earn money for their contributions to a song's recording, and artists are advised to be aware of these opportunities and sign up for all relevant royalties to maximize their earnings. However, it was noted that neighboring rights are not yet implemented in the United States.
The conversation also touched on the organizations responsible for collecting royalties, such as SoundExchange, MROC, and SOCAN. The significance of having knowledgeable managers who can navigate the complexities of royalty collection and maximize earnings was emphasized. Various income streams and payment avenues were mentioned, including "mailbox money" (receiving royalty payments), collecting performance royalties through Performing Rights Organizations (PROs) like BMI, ASCAP, and PRS, and the role of producers in collecting royalties.
Mr. Heiche talked about Sound Royalties as an alternative source of income for artists. Sound Royalties offers advances on existing royalties without requiring recoupment or signing over ownership, allowing artists to maintain control over their catalog while receiving financing. The benefits and cost structure of Sound Royalties were explained, highlighting that financing is provided against royalty streams without personal guarantees and that the cost is spread out over multiple years with no penalties for non-recoupment.
Temporary assignments in sound royalties were discussed, which involve financing against specific royalty streams for a fixed period of time. Artists can still maintain relationships with entities like SoundExchange and their publisher, and any income above the assigned amount goes directly to the artist. Mr. Gold emphasized the importance of monitoring royalty statements for anomalies and discrepancies, and highlighted the necessity of properly representing works across different entities and registering them.
The Bank of Me: New Financing Models for New Artists
This particular panel was fascinating, offering various business models that new artists could have available to themselves to kickstart their careers. Panel moderator David Hazan (Founder, DLH Strategic Marketing) did a masterful job of keeping the conversation flowing and letting the most valuable information rise to the top. Scott Cohen, the co-founder of The Orchard and his latest venture Jukebox, a company that converts royalty streams from songs into securities that can be traded. Jukebox aims to allow people to buy shares in songs they love and generate income from the royalties. He explained the process of transforming royalties into securities through a special purpose vehicle (SPV) and getting them qualified by the Securities and Exchange Commission. He said that music royalties have historically outperformed the stock market and are considered an uncorrelated asset class. Mr. Cohen also mentioned that people understand the value of music assets and see this as a significant addition to alternative revenue streams in the music industry. Additionally, he spoke of the establishment of a creators' fund to ensure that the value created on the platform is passed through to the artists, songwriters, and recording artists. Overall, Jukebox offers a new revenue stream for rights holders and is seen as a positive addition to the existing music industry.
Ajene Watson (Managing Director | CEO, Dot Hip Hop, LLC | Digital Asset Monetary Network, Inc.) talked about the importance of providing avenues for independent artists to generate revenue and control their own music. He mentioned a number of investments in companies that allow fractional ownership of royalties and collaboration platforms that utilize web three technology. He also stressed the significance of owning one's domain name to maintain control over brand identity and online presence.
Vanessa Thomas (Regional Director of Business Development & Artist Relations, Sound Royalties) explained how artists can apply for advances, which can be used for various purposes such as studio equipment, buying a house, or investing in their careers. Sound Royalties differentiates itself by providing a flow-through concept, where the advance is repaid gradually, and artists have more control over their cash flow and income.
She also touched on the benefits of working with companies like Sound Royalties instead of major labels, as artists can retain control of their masters and negotiate better deals with publishers and labels. Sound Royalties is expanding globally and exploring advances in other entertainment sectors, such as books and guaranteed receivables.
Peter Harvey (co-Founder and CEO, RoyFi Inc) discussed the services provided by his company, which offers advances to creators on their royalty streams. They aim to provide access to capital for creators, similar to small businesses, and keep the cost of capital low. They differentiate themselves by offering shorter durations for advances, typically two years, to ensure artists always have income and avoid forced sales of catalogs. They also offer full credit for early repayment and transparency for artists. They connect with customers primarily through industry individuals and partner with distributors, publishers, and labels to offer their advanced platform. In terms of considerations for artists and rights holders, they cautioned against fraudulent practices such as buying streams, as they can have negative consequences on careers and relationships with platforms. They emphasized the importance of being cautious with marketing partners and not engaging in fraudulent activities.
Mr. Hazan raised the question if streaming fraud is on the rise or if it's starting to die down. Morgan Hayduk (Co-CEO and Co-Founder, Beatdapp) stated that the artist's side of streaming fraud is less than 20% and not a significant concern for the industry. Artists are deterred from fraudulent behavior due to the risk of damaging their careers. However, the financially motivated problem of gaming the system remains a concern, as long as there is money to be made on the internet. The conversation highlighted the need for the industry to strengthen its defenses against legitimate cybercriminals. Mr. Hayduk also claimed that streaming fraud has likely been a problem since the early days of streaming and that the platforms have been aware of it for some time. The idea to solve this problem arose a couple of years ago when different names for fraud, such as spin fraud and juicing, were repeatedly mentioned by streaming platforms. Mr. Haduk's company, Beatdapp, aims to be an effective digital auditor and provides services primarily to streaming services, labels, and distributors. Educating artists about the issue of streaming fraud is seen as a natural byproduct of the company's work. The question of what artists can do to jumpstart their careers without resorting to fraudulent practices was posed and Mr. Hayduk advised artists to try anything else besides purchasing fake streams. According to Mr. Hayduk, "80% or so of what we find is financially motivated fraud… 20% or less is usually driven by an artist and or someone in an artist's camp."
The discussion closed with various aspects of the music industry and offered insights and advice. The panel stressed the importance of having a knowledgeable team member who can handle managerial and publishing tasks and ensure proper royalty management and the significance of focusing on the basics and understanding the business side of music, as it is a reliable and predictable industry for making money. Speaker 3 suggested taking advantage of new options in the industry to access the necessary funds and retain full ownership of rights.
The panel pointed to the value of building a catalog as a financial asset for creatives. Mr. Watson spoke of the importance of owning and controlling one's intellectual property and user base, as it leads to independence. Releasing music and building a catalog is crucial since songs generate the most revenue early on and continue to earn steadily. Also discussed was the option for artists to sell revenue streams while maintaining copyrights. The conversation concluded with a question about Jukebox royalties and advances for upcoming artists. Mr. Cohen explained that their current focus is on larger artists and songs that generate substantial revenue, similar to taking a company public through an IPO. In the future, they may consider other criteria for smaller artists.
As Canadian Music Week has come to an end, it's important to reflect on the valuable insights that were shared by the experts in their respective fields. TMV is committed to sharing the knowledge gained from CMW with its readers. In the upcoming weeks and months, TMV will be featuring some of the most fascinating speakers who provided insightful information on the issues that artists and copyright holders face. The first of these articles will be a Q&A with Dr. Jeff Lupker, CEO of Staccato, regarding AI.
Through these features, TMV aims at providing its readers with a deeper understanding of the music industry and the challenges that come along with it. By highlighting the expertise of these speakers, TMV hopes to provide a valuable resource for all music enthusiasts. As a reader, it's important to keep up with the latest news and insights in the industry, and visiting themusicvoid.com more regularly is an excellent way to achieve this goal.
So, whether you're an artist, a music industry professional, or simply a music lover, TMV's upcoming features on CMW's speakers are not to be missed. Visit themusicvoid.com more regularly to stay informed and gain valuable insights into the music industry.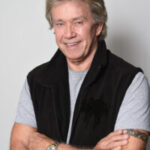 Last but certainly not least, TMV would like to thank Neill Dixon, founder of Canadian Music Week, for his generosity and hospitality. He is a true gentleman.