In the annual round-up, we are introducing music festivals and industry events that will make the first month of summer special.
Canadian Music Week (Toronto, Canada)
5-10 June 2023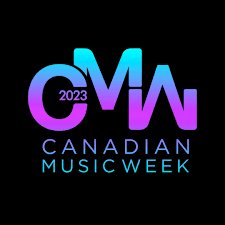 As the name suggests, CMW summons musical forces from all over the country. With its first edition in 1981, it is the biggest as well as the oldest music event in Canada. The festival and conference also have a strong international presence introducing artists and speakers from the neighbouring US and Europe. The Music Void is attending the event next week.
Isle of Wight (Seaclose Park, Newport, UK)
15-18 June 2023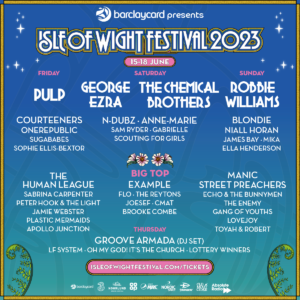 Considering the specifics of the season, it's impossible to overlook such open-air events as the Isle of Wight. What began as a series of events between 1968 and 1970 has become a pivotal outdoor festival featuring awe-inducing international names. This year's programme includes live shows by recently reunited Britpop stylists Pulp, New York punk legends Blondie and iconic post-punk outfit Echo and the Bunnymen.
Roskilde Festival (Roskilde, Denmark)
24 June-1 July 2023
Another perennial outdoor event, the Danish festival Roskilde, presents a rich tapestry of artists from international crowd-pleasers such as Kendrick Lamar and Blur to quirkier acts of Scandinavian origin, e.g. art provocateur Fever Ray and prog/nordic jazz oddballs Girls In Airports. The music programme goes hand in hand with Arts and Activism events featuring street artists and organisations aiming at finding solutions for climate change. There is a place for technology too. At the Science Pavilion, the festival visitors can attend AI corner and learn about the prospects of climate either from human experts or chatGPT.
Baltic Weekender (Liverpool, UK)
2-3 June 2023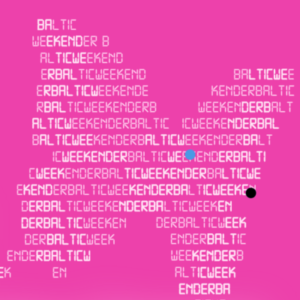 With its name referring to the Baltic Triangle district of Liverpool, the festival is certainly a local affair. The line-up lists artists specialising in electronic and experimental music most of whom are Liverpudlian acts. Baltic Weekender celebrates the artistic community and venues of the formerly industrial and now gentrified area.