American promoter Ethan Schwartz tells The Music Void how Pavement, Wilco and Umphrey's McGee bonded with the faraway destination for music lovers.
At the end of July, Pavement, the trailblazing indie collective, will land on the Moon-like soil of Iceland for the first time to play three shows at Harpa concert hall in Reykjavík. This is the second round of events organised by the US promoter Ethan Schwartz this year. In April 2023, the country saw alternative rockers Wilco shaking up the premises of the iceberg-like building of Harpa.
The events are yet part of the rich tapestry that Iceland has become since being put on the music industry map about fifty years earlier. In 1978, The Stranglers came over to do a promo tour for their album Black and White. The next decade saw Jaz Coleman from Killing Joke and The Fall collaborating with local post-punk collectives Þeyr and Purrkur Pillnikk. With its mesmeric landscapes, excellent concert venues and convenient flight logistics, it is nowadays a sacred destination for both international industry and pilgrims passionate about music.
Ethan Schwartz's story of his relationship with Iceland is also tinted with admiration for Icelandic music. In fact, the impetus to run shows in Reykjavik was triggered by the Sigur Rós documentary Heima. After watching the film, Ethan convinced his business partner to travel to the island and explore the local scene. "[In 2016], we were working on an event in the Catskills Mountains of New York. And I said "I wanna put on shows in Iceland", and he said "let's do it". We ended up flying over to Iceland next summer, we met with the Harpa people, and the venue was absolutely stunning".
Shortly after, Ethan suggested Umphrey's McGee, the band he had been working with for nearly 15 years, to play in Reykjavik. "We went on sale in April 2019, it sold out in about five seconds. Everybody but myself was a little shocked that it had sold out so fast. We were ten days from doing shows in 2020 when the pandemic shut us down." For two years, the promoter kept in touch with the ticket holders. As a result, 1300 out of 1500 arrived to see Umphrey's McGee in March 2022. Unlike many countries, Iceland lifted all Covid restrictions early which made communication between the band and the fandom easier. "We were able to meet everybody who came and we have been talking to these people for almost three years now", says Ethan. "They were so excited to be there. People had been there for a week, some of them finishing their trip with the shows or starting their trip with the shows. Everybody had the same things to say, that the time they spent in Iceland was magical. Everything they saw, everything they did was just incredible".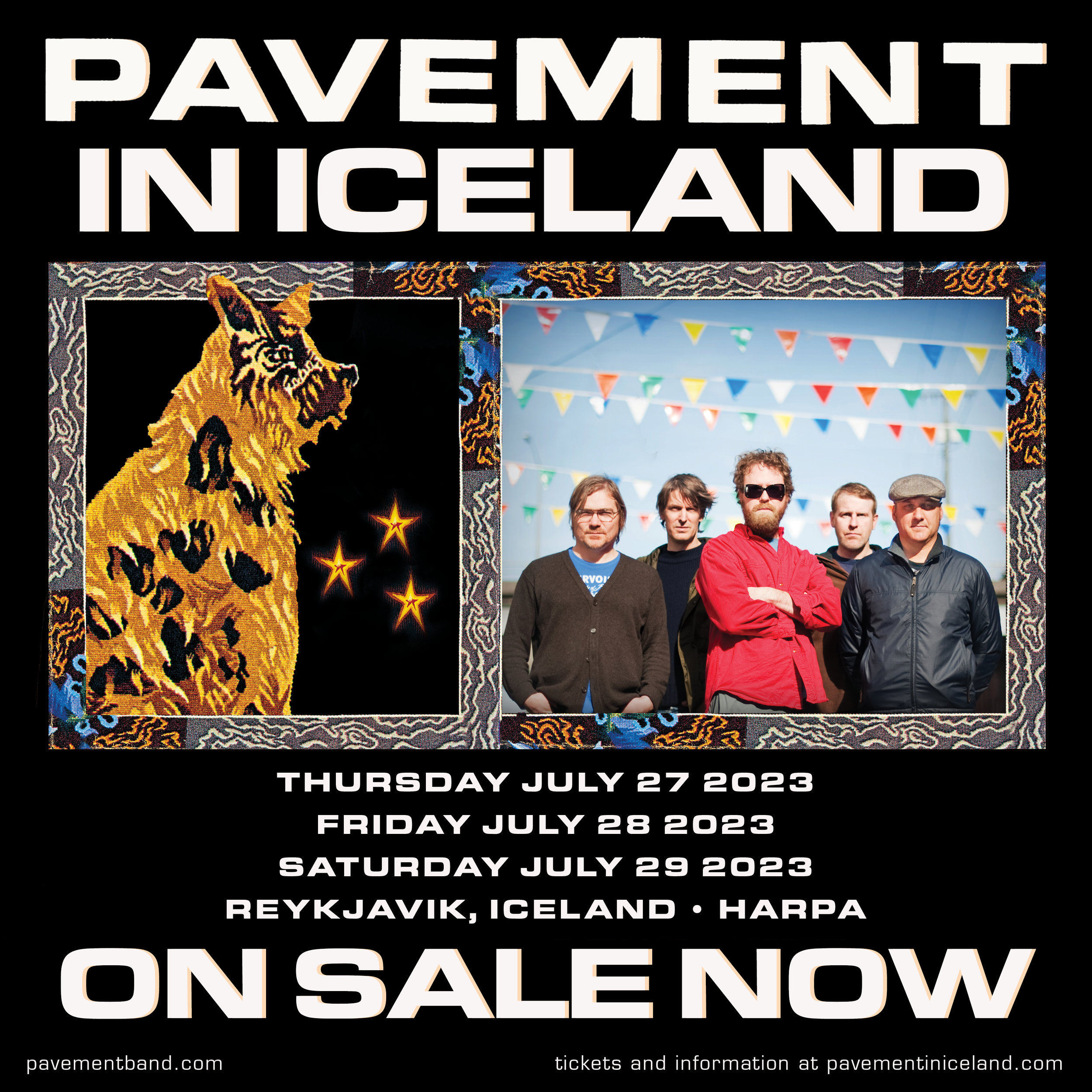 While bands like Umphrey's McGee are better known in America, such collectives as Wilco and Pavement have a wide international following. For example, the majority of those who attended the shows of the former in Reykjavik earlier this year were foreign visitors from 27 countries. As Iceland's economy is hugely reliant on tourism, cultural activities as such are more than welcome. The promoter considers offering full-scale deals for future events. Travel packages would include accommodation, flight tickets, various discount options as well as tours highlighting cultural landmarks. "As we expand, we will do some packages that would include hotel arrangements, we have been curating different experiences for different size groups whether it's taking 30 people to the Sky Lagoon [a popular spa resort near Reykjavik] and then taking them for a tour of Brennivín distillery so they can have an Icelandic experience. As we grow and expand, we will continue to create new group activities whether it's 30 people or 300 people". Some of these have already been introduced on the dates of Wilco shows when visitors were offered discounts on day trips. Similar things will be suggested to those attending Pavement gigs. One particular tour on offer is a visit to the Icelandic Museum of Rock 'n' Roll accompanied by the members of the band. More activities and recommendations can be found on the site promoting the event.
Speaking about other extra activities such as vinyl signings during the upcoming events, Ethan Schwartz hints at flexibility as the key: "It depends on what the band is willing to do, we don't want to overwhelm them much on the show days as it's tough-to-do stuff. I don't want to advertise events involving the band on the non-show dates as you don't know when they are coming in. But that gets advertised on the site and our social media channels once it's announced".
Such flexible planning also resonates with the Icelandic approach to dealing with things defined by the idiomatic expression "þetta reddast", meaning "it will work out OK". Indeed, many things in the country are sorted out on the spot without planning ahead and somehow it all works fine. In a way, this attitude has developed as a response to tricky and unpredictable weather. Ethan Schwartz recalls his experience of having to reschedule an extra show by Wilco when a sudden storm intervened. "Originally we were going to do a small select show on Viðey island but the weather, surprisingly for Iceland, did not cooperate", says the promoter. "So within twenty-four hours, we made the ultimate arrangements and ended up doing a show in a Viking restaurant close to Selfoss which was amazing. We transported about 350 people from Harpa to the restaurant in 15-mile-an-hour winds. It's a pretty interesting experience to get them over there. Wilco played an amazing acoustic show. It could not have worked any better. We had Icelandic food and drinks. We had a special Wilco-crafted beer. As we continue to do these types of events, the goal for us in addition to these shows at Harpa is to create once-in-a-lifetime experiences, whether it's Harpa or other places".
Ethan Schwartz admits that acts like Wilco and Pavement are catalysts for many people to travel to further destinations like Iceland. The bands attract adventurous audiences. "Both Wilco and Pavement balance between jam band fanaticism for the fans and the ability to play three different shows, to be able to perform nightly and not repeat much. Our ultimate goal is to find acts that can mirror that model, that their dedicated fan base really just want to go and see these acts in unique settings like Iceland".
Geographically, Iceland is the most fitting location for fans from America and Europe to meet and celebrate the music they love. The promoter admits that such passion is a major force. "Regardless of what language you speak, regardless of what colour your skin is, regardless of your religion, practise or not practise, music brings us all together".