When it comes to enduring legacies, few entities in the world can rival the global impact and influence of The Beatles and Mickey Mouse. These two cultural giants have left indelible marks on their respective realms, but it's their approach to preservation that distinguishes them. While The Beatles' legacy is undergoing a precarious journey through the continuous release of posthumous recordings, Disney's iconic character Mickey Mouse remains untarnished. Let's delve into the delicate balance of preserving these timeless legacies and why Disney would never compromise Mickey Mouse, the world's most famous animated character.
The Beatles are often hailed as the greatest band in the history of music, celebrated for their artistic innovation and unmeasurable contribution to the world of music. I completely agree. Their catalog is a testament to their creative genius and influence. However, questions arise when we consider the relentless release of posthumous recordings of John Lennon's demos, with the latest addition being "Now and Then." Is this practice tarnishing their legacy instead of celebrating it?
The Beatles' venture into posthumous releases began with "Free as a Bird" and "Real Love" in the mid-'90s. These tracks combined John's existing vocal recordings with newly added instrumentation by the surviving members, serving as touching tributes to their late bandmate. Nevertheless, they struggled to capture the enchanting magic that characterized their earlier collaborations, leaving some fans with mixed feelings. Let's face it–they were not great songs and they sounded horrendous, barely audible. Underwhelming, at best.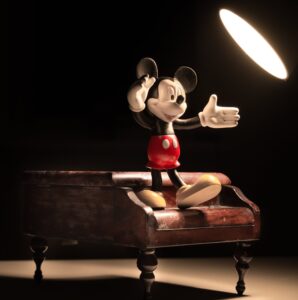 Fast forward to "Now and Then," and it appears that the pattern of diminishing returns continues. This latest posthumous release struggles to encapsulate the essence of John's artistry and The Beatles' collective genius. It raises questions about whether it's driven more by financial gain than a genuine desire to add to their remarkable legacy. When you think about it, they're both the same.
The risk of overproducing posthumous material is the potential dilution of the artist's authentic voice and, consequently, their legacy. The surviving Beatles could inadvertently undermine their own artistic integrity and John's memory.
With each subsequent posthumous release, there is an unsettling sense that The Beatles may be overshadowing their monumental body of work. It raises concerns about whether these well-intentioned endeavors may do more harm than good. I honestly don't think that this track would ever have been released as a Beatles record. As a music critic friend of mine put it, "It sounds manufactured".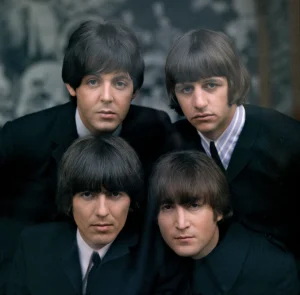 In contrast to The Beatles' approach, Disney has demonstrated an unwavering commitment to preserving the legacy of their iconic character, Mickey Mouse. As perhaps the most famous animated character globally, Mickey holds a special place in the hearts of generations. Disney has gone to great lengths to ensure that any new projects or merchandise associated with Mickey align with the character's timeless charm. They understand that Mickey is not just a character but a symbol of their heritage and values. Disney's meticulous approach protects the emotional connection people have with this cultural icon. They would never compromise Mickey Mouse's integrity with subpar productions or merchandise.
As The Beatles and Mickey Mouse both hold unique and cherished positions in the world's cultural landscape, their legacies are of paramount importance. While Disney meticulously safeguards Mickey Mouse's enduring charm and cultural significance, The Beatles' approach to posthumous releases has sparked questions about preserving their musical legacy. The analogy underscores the importance of approaching legacy preservation with the utmost care and thoughtfulness, ensuring it remains as unblemished as Mickey Mouse's enduring charm. The world continues to adore The Beatles' music, and it's essential that their legacy stands the test of time, just as Mickey Mouse's iconic character has done for decades.