Irish indie-pop legend Róisín Murphy is yet another artist having a brush with AI technology. Her forthcoming album Hit Parade features artwork with the picture of the musician, superimposed on an AI-generated image from designer Beth Frey.
The striking result seems to combine the aesthetics of British photographer Martin Parr and the witty satire of Monty Python. Although the cover implies a sarcastic tone, Murphy describes her sixth album as "a joyful record, […] exploding with colour!".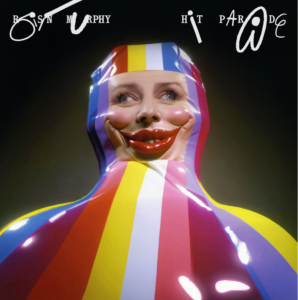 Canadian artist Beth Frey has been actively using AI technology in her works. Frey's Instagram profile shows a variety of images with familiar distorted and bizarre features, integral to AI-generated art. Frey describes herself as a designer who "playfully draws out contradictions in her subject matter, be it gender, the body, social media, mental health, or spirituality, often integrating representations of herself into her chromatic cartoon-like world." Her approach seems to resonate with the phantasmagoria of Róisín Murphy, pushing boundaries of genre as well as between the humorous and solemn.
Despite the prevailing AI scepticism, this one is an example of how the technology can be used in a smart and productive way, augmenting the talent.