Thirteen years ago, Roneil Rumburg, an ardent dance music enthusiast and Stanford computer engineering student, immersed himself in the vibrant San Francisco dance club scene. Many nights, he and friend Forrest Browning, also a dance music fanatic, found themselves lost in the beat, only to realize they had missed the last Caltrain back to Palo Alto. As the city slept, they roamed the streets, awaiting the 5:30 AM train to carry them home once more.
They both had become frustrated by the way that centralized platforms like SoundCloud and MySpace were able to control the distribution of music and dictate how artists could interact with their fans. "SoundCloud was the place where we were all spending time and engaging in our community but starting around 2014 started to see a lot of our favorite creators leaving SoundCloud and or having their accounts de-platformed for various policy violations and things of that nature. SoundCloud started to get very capricious in how they were applying policies to a lot of our favorite creators and all our favorite music was disappearing." They were pissed.
That very year, Roneil – an associate at the renowned venture firm Kleiner Perkins – and Forrest – co-founder of StacksWare – began envisioning a groundbreaking music platform controlled by artists and fans. They sought a transparent platform built on democracy that empowered artists to have full control over their musical journey and fan relationships. Roneil soon left Kleiner with a single thought: "I wanted to get back to building things."
Both Roneil and Forrest knew that powerhouses like Spotify and Apple Music had their flaws. These centralized platforms granted excessive authority to themselves, enabling them to censor music or modify terms of service at a whim. They made it arduous for artists to establish solid connections with their fans or cultivate sustainable careers while preventing ownership of data or control over music distribution. The time for change had come!
In 2017, they started working on Audius, a decentralized music platform built on the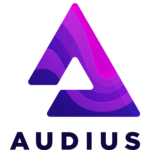 Ethereum blockchain. Audius issued their own token to give artists and fans a stake in the platform and a say in how it is governed. The platform also ingeniously uses IPFS (InterPlanetary File System) to store music files in a decentralized way.
The secret sauce behind Audius' rise? Good old-fashioned hustle! Rumburg recounts how he and his partner Forrest kickstarted it all: "It was Forrest and myself cold emailing random artists that we liked on SoundCloud… We on-boarded about 300 artists before the product was fully opened up publicly through six months or eight months of cold emailing and conversations." The duo refined their pitch to artists by saying that there was no need for them to leave Soundcloud, Spotify, Apple or any of the other platforms they're on. Audius was an add-on. An additional channel for artists to reach existing and new fans. It was more like "what do you have to lose?'
Since that time, Audius has emerged as a major Soundcloud alternative for both fans and creators alike. With approximately 6.5 million monthly users, around 50,000 or so artists and 1.2 million tracks being distributed, the platform has gained the traction it needed in order to become a real player in the digital music space. Today, music by Katy Perry, Nas, Steve Aoki, deadmau5, SKRILLEX, and The Chainsmokers among many others can be streamed on the site.
The platform also provides a range of tools and features that empower artists to have full control over their music. Musicians can customize their profiles, create playlists, and engage with their fans. This interactive element enhances the connection between artists and listeners, fostering a sense of community within the platform. It also boasts a robust discovery feature, enabling users to easily explore new and emerging talent from various genres. By harnessing the power of decentralization and blockchain, Audius is building a music ecosystem that promotes transparency, authenticity, and fair compensation for artists.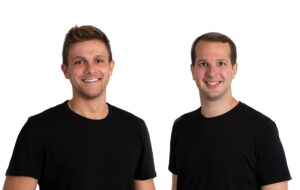 But what sets Audius apart is its user-centric approach. Roneil and Forrest don't own the platform; the users do. Major decisions are made collectively, ensuring the artists have a real voice in shaping the platform's direction. Major decisions are made collectively, ensuring the artists have a real voice in shaping the platform's direction. "We answer to the artists themselves", Rumburg emphasizes.
While a universal monetization structure is not yet in place for the entire audience, Audius provides artists with the freedom to develop their own financial strategies. Early features, such as exclusive track access for fans who tip or sending direct messages only to those tippers, have been introduced to battle spam. However, the primary objective over the next year is to amplify the platform's ability to assist artists in generating income, engaging with fans, and managing their businesses. The objective is to hand over control of artists' future and business operations to them and their rights holders. Establishing an audience and nurturing a community are vital steps toward empowering artists to build thriving businesses on this innovative platform. Over the past three and a half years, the product has steadily gained traction, with its creators delighted by the increasing growth and evolution of the surrounding community and ecosystem.
Looking ahead five to ten years, the vision is to become a clearinghouse for fan relationships, empowering artists to aggregate and leverage data from all interactions with their fans. They aim to partner with merch providers and ticketing workflows to offer exclusive access to limited edition items or concert tickets based on fan engagement data, ensuring that genuine fans get priority.
Ultimately, Audius aspires to evolve into an all-encompassing ecosystem capable of supporting diverse products beyond just its first-party music player. The vision encompasses not just supplying valuable data to artists and rights holders but also equipping them with tools and integrations that turn this information into actionable insights. In Rumburg's words: "The goal is to continue growing as an ecosystem that offers artists and their communities inventive tools to expand and connect with their fanbase while granting them full autonomy over their monetization strategies."
Fuelled by passion, ingenuity, and a commitment to community, Audius stands poised to radically transform the digital music landscape, resonating harmoniously with both artists and fans.