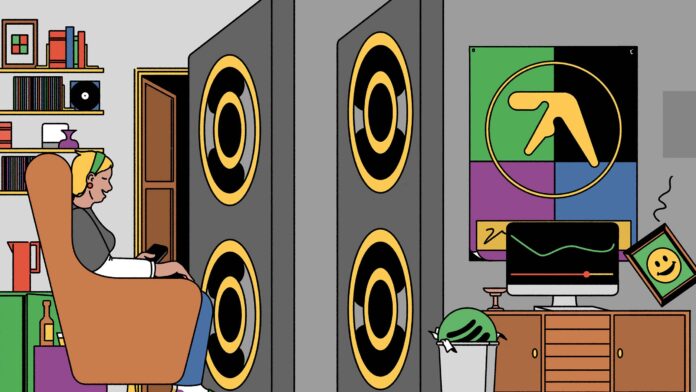 Earlier this year, Universal Music proposed an artist-centric model for streaming services. At the MENT music industry conference in Slovenia, CMU (Complete Music Update) founder Chris Cooke explained that this suggestion is not as transparent as it seems. "What that means is much more ambiguous and vague", Cooke reckons.
The presentation took place at the M Hotel conference hall, a stone's throw from the Slovenian Computer History Museum. Although Slovenia is known for its early input in computing, it is unlikely that IT professionals in the 80s expected music to take such a drastic turn in the digital direction a few decades later.
Streaming services and revenue share processes have been a notoriously grey area for the industry and artists in particular. The suggested artist-centric model seemingly aims at distributing money in a fair way that would be first and foremost beneficial for musicians. In his annual statement published in January, Universal Music Group chief Sir Lucian Grainge highlighted the issue: "The current environment has attracted players who see an economic opportunity in flooding platforms with all sorts of irrelevant content that deprives both artists and labels of the compensation they deserve".
To outline the principles of the artist-centric model, Universal has formed research alliances with Deezer and Tidal streaming platforms. Although, the new approach is suggested as an alternative to a current pro rata as well as a user-centric system allocating the money to specific tracks users listen to. Initially positive about the latter, such streaming platforms as Deezer and Tidal are expected to conform to the politics of the major label and thus change their attitude. Chris Cooke explains: "Both Deezer and Tidal tried to persuade the music industry to move over to user-centric. However, as far as I can see, this new alliance with Universal Music pre-investigating new approaches is not going to include the user-centric model as part of the investigation. So basically both Deezer and Tidal are taking user-centric off the table".
While the user-centric model implies the subscription is divided equally between all tracks, the artist-centric approach prioritises actual music rather than background noise or AI-generated material. At the moment, the last two categories are treated no differently than any other musical content.
Although this sounds very promising, Chris Cooke believes the new revenue share principle might cause pressure on DIY musicians. "Self-releasing artists using services like DistroKid, Tunecore etc. are taking an ever-increasing amount of consumption and revenue. Some of the DIY distributors have feared that once we start segmenting the catalogue and saying this bit gets 2% and this bit gets 5%, the DIY music would be separate from the label-released music".
This forecast doesn't seem too far from reality. In 2020, the Raine Group predicted a 32% increase of the indie artists' revenue. The market continues to develop and the recent announcement by Universal might be interpreted as one of the actions to prevent its growth. "Although the labels are not overtly talking about this they are definitely aware of it", says Cooke. However, no one knows for sure how long it would take to make any changes to the currently existing model and whether Lucian Grainge's ideas aim at hitting the DIY music scene. "It may be entirely focused on background noise and mute music. But I know that some of the DIY distributors are concerned that secretly DIY artists are already on the agenda". Independence wouldn't be precious if one didn't have to fight for it.