Streaming success is spread across many more artists compared to the CD era, a new BPI research reveals.
Streaming has changed the music industry in many ways, but one of the most significant is the democratization of success. According to new research from the BPI, the representative voice for independent labels and major record companies across the UK, streaming has enabled more artists to flourish than ever before. Based on Official Charts data, the findings show that the 10 leading streaming artists made up just 4.9% of the audio streaming market in the UK last year. This compares to the top 10 artists in 2007, when CD was the leading format, making up 10.9% of that year's artist album sales.

The difference becomes even more apparent as the analysis moves further down the market. While the top 100 artists in 2007 claimed 45.1% of artist album sales during the year, the 100 leading streaming artists last year made up just 19.0% of 2022's audio streaming numbers. Nearly 90% (87.8%) of artist album sales in 2007 were achieved by just 1,000 artists, compared to last year when the top 1,000 streaming artists claimed only 50.1% of streams, leaving almost half the market to thousands of other artists.
Sophie Jones, BPI Chief Strategy Officer and Interim Chief Executive, said: "The streaming

market is enabling more artists to achieve real success and earn a meaningful living by opening up huge opportunities in the recorded music market. It enables artists from all genres and backgrounds to instantly reach a global audience. This includes a blossoming generation of talent who are developing dedicated and enthusiastic fanbases alongside artists with mainstream followings. They are generating many millions of streams, as well as significant royalties each year. While streaming has created unparalleled levels of competition, given the tens of thousands of new tracks that are uploaded to the main digital services every day, it is also providing opportunities for more artists than ever before."
The BPI report also reveals that more than 200 UK acts achieved over 200 million global streams in 20222, with Ed Sheeran topping the list and big hitters like Harry Styles and Dua Lipa also featuring. The UK's biggest musical exports have made a big impact abroad, as well as at home where Harry Styles' blockbuster single As It Was netted 180.9 million streams overall in the UK. It topped the Official Singles Chart for a total of 10 weeks and was named the biggest song of 2022 in the UK, with its parent album Harry's House also being named the year's biggest LP.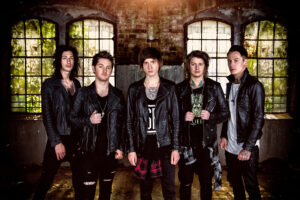 Streaming has also helped some less well-known names to achieve success, such as North Yorkshire rock band Asking Alexandria, who have yet to secure a Top 10 album in the UK but have achieved success Stateside with a trilogy of Top 10's on the Billboard 200 albums chart2, while British-American singer-songwriter Bishop Briggs also claimed 200 million global streams last year, achieving a Top 3 US Alternative Rock single with River2.
Streaming has not only increased the number of successful artists, but also diversified their genres and styles. The BPI report shows that more than 2,000 artists each generated at least 10 million audio streams of their music in the UK in 20221, covering a wide variety of contemporary British artists that support a 'long tail' of sometimes quite niche music tastes.
Streaming has clearly revolutionized the music industry and opened up new possibilities for both artists and fans. As Sophie Jones comments: "Streaming has changed the face of music – enabling artists to connect with fans at home and around the world in ways never possible before, and with consumers also able to enjoy unprecedented choice and affordability". With record labels delivering improvements in areas such as transparency and deal terms, as well as essential investment to develop and support artists, streaming is set to continue its growth and innovation in the years to come.