The music industry showcase Tallinn Music Week has announced the conference programme.
Tallinn will once again become a hot spot for music industry professionals. Previous editions of the conference featured such venerable names as Sire Records co-founder Seymour Stein, The Slits' guitarist Viv Albertine and Saint Etienne's Bob Stanley. The recently announced two-day programme equals the former excellence. On the first day, Radiohead's member Ed O'Brian will be interviewed by Oisin Lunny. This is to be preceded by another Q&A with Jason Miles, a producer and composer, who worked as a session musician with Miles Davis, Aretha Franklin and Diana Ross to name a few. The founding member of Slovenian avant-garde collective Laibach Ivan Novak is also on the list of celebrity guests.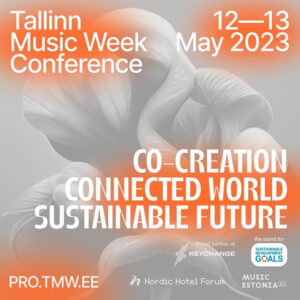 Along with discussions revolving around hot topics, e.g. human-AI co-creation and global-local connections, the conference features panels that meet the needs of artists with a DIY mindset. In between mentoring and speed meetings sessions, one can attend workshops on how to start a label and develop a marketing strategy.
Commenting on the programme, Helen Sildna, the founder and director of TMW, says: "There is great power in connecting with people from diverse walks of life – artists, scientists, entrepreneurs, educators, policymakers and visionaries from around the world – to improve our sector and quality of life through music and culture. The last three years have created turmoil in the world".
The conference will take place on 12 and 13 May 2023 in Tallinn. More information about the event is on the official site of Tallinn Music Week.