Live Nation, the corporate overlords of the music industry, have vomited out Vibee: a new travel service that'll make going to concerts less of a pain in the ass. Or so they say.
In reality, Vibee is just another way for Live Nation to take your money. Sure, you can book your travel and accommodations in one place, but you're going to pay a premium for the convenience. And if you think the hotels and rental cars that Vibee partners with are going to be anything but dodgy, you've got another thing coming.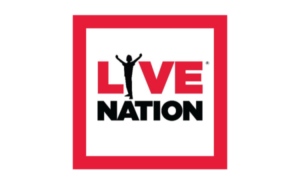 But hey, at least you can party on the roof of your sketchy motel after the show, right? Right?
Here are some of the 'benefits' of using Vibee:
It is definitely convenient to vomit your cash all in one place
Impromptu rave/party on a sketchy motel roof, post-concert? No problem, Vibee's got you covered
Airline tickets and hotel bookings getting too damn expensive. Worry not! Vibee also offers you the chance to trade your internal organs for a cheaper deal
Variety of reasons to cry and drown your tears with alcohol at the concert you just travelled to: Cry from watching the artist you love, or cry due to regret from using this service .
Still hopelessly trying to navigate its user interface and the market, but who cares?
Vibee will 'expand' into other markets in the coming months like a conquering tycoon. They would stop at nothing.
So, should you use Vibee?
That's up to you.
However, if you are a masochistic, die-hard fan of Live Nation and overflowing pockets of money to waste, then Vibee might just be the right fit for you! Oh, but please be prepared to be thoroughly screwed. Live Nation will thank you for your undying loyalty. Enjoy!