In the flashy world of fame, it's easy to get lost in the labyrinth of too much limelight. Media overexposure is the ghastly ghost that haunts even the biggest celebs, making them as common as the air we breathe. So what causes A-listers to go from Hollywood's hottest to the "Oh, you again?" status. Decreased fan interest, increased scrutiny, and diminished career opportunities are just a few pit stops on this bumpy road to oblivion.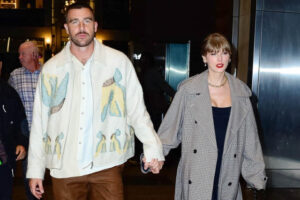 Is Taylor Swift on the brink of overexposure? Some say she's wading into the waters of "too much of a good thing." Her Eras tour, concert film, and relationship with Travis Kelce have her plastered all over the headlines. But wait, is this really the beginning of the end for Taylor Swift, or is she just masterfully taking over the world? Well, as it turns out, the answer is about as straightforward as a maze in a funhouse. Media overexposure is subjective, and how you perceive Tay-Tay's omnipresence largely depends on whether you're still "Swiftly" in love with her or wish she'd take a vacation to Antarctica.
Let's throw some more celebs into the overexposure ring and see who can maybe just out-survive the whole ordeal:
1. Drake: The Canadian rapper has had more chart-toppers than we've had breakfasts, but now, some of us are starting to question if we've had enough. His repetitive style and feuds with fellow artists have some folks tuning out faster than they can say "Hotline Bling."
2. Taylor Swift: Ah, we're back to her again! Despite being one of the biggest names in the industry, she's not without her share of haters. Frequent romantic breakups, public brawls with other celebs, and even some political activism have landed her smack in the middle of controversy. Then again, some people think that the sun is overexposed in the sky. We won't know for sure until we see her out on the town with her new boyfriend, Kim Jong Un.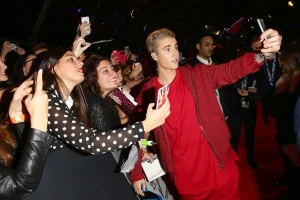 3. Justin Bieber: Justin's been in the spotlight so long that he's practically grown up right before our eyes. Unfortunately, that hasn't come without a fair share of speed bumps – erratic behavior, legal tangles, and the musical equivalent of a midlife crisis. And let's not forget the haircuts! He makes Donald Trump look like a hair model.
And just to prove that media overexposure isn't a new concept, let's hop into our time machine and visit some past stars who've faced the same torment and been cancelled: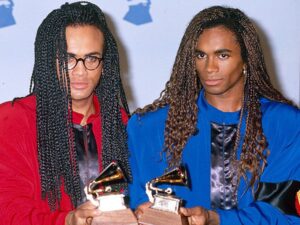 1. Milli Vanilli: They claimed to sing, but they were exposed as the world's fanciest lip-syncers. The result? Their career plummeted faster than a lead balloon, and they kissed their Grammy goodbye. (Disclaimer: Much to my chagrin, Rob and Fab were once clients of mine)
2. Ashlee Simpson: In an iconic SNL moment, she was caught lip-syncing, but she blamed it on her band playing the wrong song. Her career suffered a similar fate to the wrong song – a nose dive.
3. Britney Spears: She was the pop queen of the 2000s, but man, did she go through the wringer. With scandals, breakdowns, and a 13-year conservatorship, her career took more twists and turns than a rollercoaster.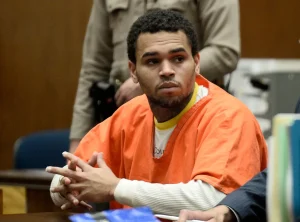 4. Chris Brown: After a publicized assault on Rihanna, his career hit the brakes faster than you can say "Turn Up the Music." Legal troubles and allegations of violence and abuse continued to plague him.
5. Robin Thicke: His hit "Blurred Lines" blurred the line between fame and infamy, with allegations of plagiarism and misogyny. And that ill-fated album, "Paula," dedicated to his ex-wife? Let's just say it was less of a love letter and more of a "Dear John" note to his career.
In the celebrity circus, walking the fine line between fame and media overexposure is like tightrope-walking over a pool of piranhas – it's treacherous and thrilling. The consequences of media overexposure can be as unpredictable as a plot twist in a telenovela, and how celebrities navigate it and how the public perceives them is the million-dollar question. To dodge the curse of overexposure, celebs must be masters of their public image, keep it real, and learn to tiptoe the line between being a superstar and becoming a bore. Remember, media overexposure is in the eye of the beholder, and what might be overexposure to one might be a glorious overdose of glam to another.