In the ever-evolving world of music catalog investment, there's a surge of change, uncertainty, and opportunity. At the center of this opera is Hipgnosis Songs Fund, a major player experiencing financial turbulence, and competitors all vying for a share of the music investment stage.
Hipgnosis Songs Fund has recently faced a financial setback, causing ripples of concern within the industry. This disruption is attributed to a decision by the U.S. Copyright Royalty Board to reduce royalty rates for songs played between 2018 and 2022. The consequence? Hipgnosis' expected royalty income dropped significantly, from $21.7 million to $9.9 million, prompting the cancellation of dividend payments and a more than 10% decline in its share price.
Beyond these financial challenges, Hipgnosis has also come under scrutiny for poor corporate governance, attempts to sell catalogs at a discount to a fund run by its own adviser, and its failure to deliver on its promise of income growth for investors. The company's fate hangs in the balance, pending a continuation vote that will decide the future of its management team.
Amidst the struggles of Hipgnosis, competitors like Notting Hill Music, Sentric, Primary Wave, Iconic Artists, and BDi Music are making their own marks on the music investment industry. These companies, though operating with similar models, exhibit distinct characteristics.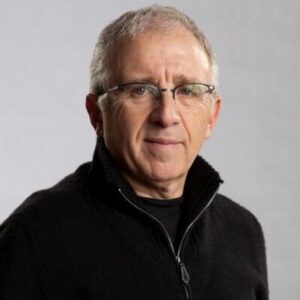 Notting Hill Music, founded in 1990, boasts an extensive catalog with hits from global icons  like Beyoncé, Calvin Harris, David Guetta, and Rihanna. Sentric, established in 2006, manages a catalog of over 2 million songs, featuring works by chart-toppers like Ed Sheeran, Bastille, Stormzy, and Disclosure. BDi Music, founded in 2004, offers a diverse catalog, including songs by Amy Wadge, Novo Amor, The Magic Gang, and Jack Savoretti. Primary Wave, which refers to themselves as the "home of legends", acquired works by legendary artists like Kurt Cobain, Steven Tyler, John Lennon, and most recently Bob Marley. Irving Azoff's Iconic Artists has acquired the catalogs of Beach Boys, Cher, Joe Cocker, Nat King Cole, Crosby, Dan Fogelberg, Dean Martin, Linda Ronstadt, Stephen Stills, David Crosby and most recently, Graham Nash.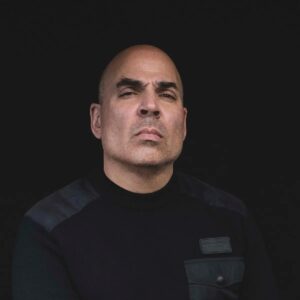 While these companies share the core objective of catalog acquisition, they vary in terms of size, scope, and strategy. Hipgnosis stands out as the largest and most aggressive player, investing over $2 billion in acquiring more than 60,000 songs from music legends. The company touts a unique approach to song management, driven by the vision of its founder and CEO, Merck Mercuriadis.
However, the music investment landscape is not without challenges. Rising interest rates, growing competition, and shifting market conditions have prompted questions about Hipgnosis's sustainability. Critics have raised concerns about potential overpayment for catalogs and the ability to deliver on income growth promises.
Moreover, the legal and regulatory issues affecting the music industry, such as the recent decision to lower royalty rates for songs played between 2018 and 2022, pose additional hurdles for Hipgnosis and its competitors.
The future of the music catalog business remains uncertain, influenced by various factors, including streaming service growth, music rights demand, competition dynamics, legal and regulatory environments, and the music industry's innovation and creativity. Here are some possible scenarios for tfor what may lie ahead:
Optimism: In this scenario, the music catalog business thrives, supported by expanding streaming services, high demand for music rights, fair competition, favorable legal and regulatory environments, and a dynamic music industry.
Pessimism: In a pessimistic scenario, the business declines as streaming services saturate, demand for music rights drops, unfair competition prevails, and the legal and regulatory environment becomes hostile.
Realism: The realistic scenario sees fluctuations in the music catalog business, influenced by the ebb and flow of streaming services, varied demand for music rights, diverse competition, a dynamic legal and regulatory environment, and a moderately cyclical music industry.
While Hipgnosis and its competitors chart their unique paths in this industry, they must remain adaptable and astute. Challenges are plentiful, but so are the opportunities in an industry where the only constant is change. As streaming services evolve, demand for music rights fluctuates, and competition remains fierce, the key to success lies in adaptability and strategic decision-making. The future of music catalogs will be marked by innovation and creativity, shaped by a dynamic market, and influenced by the legal and regulatory framework. The industry's future remains unpredictable, so keep your seatbelts fastened as we navigate the twists and turns of this financial rollercoaster.