Autumn reinvigorates the showcase festivals' activity, shaking off the seasonal slumber. This September will see The Music Void attending events in Australia and Europe, starting from Estonia to Hamburg. Here is our list, featuring those we are planning to cover as well as a few that will be covered in future.
BIGSOUND
5-8 September
Sydney, Australia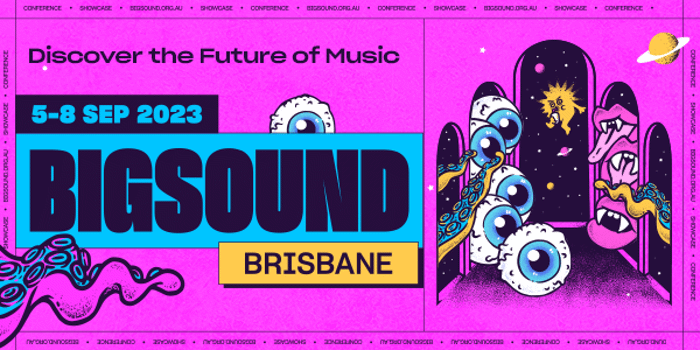 A perennial music event, BIGSOUND has become one of the biggest Australian showcase festivals since its launch in 2002. The programme incorporates a conference and a series of live shows, providing insight into the local music scene and global industry matters. With its busy schedule, BIGSOUND has activities galore from workshops on recording contracts to special events such as The Lo-Fi Lane, a recreation zone curated by artist Christien Rossouw. Among the conference highlights are panel discussions on music and technology such as the one titled To Innovation and Beyond: The Future of Inclusive Music Tech.
All That Matters
11-13 September
Singapore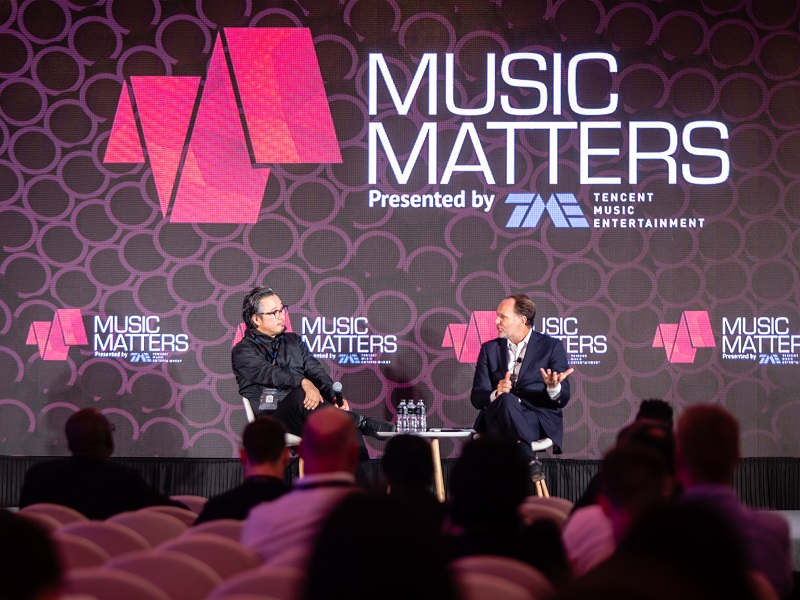 All That Matters is an entertainment industry event that includes a music conference and festival alongside sections on games, digital technology and marketing. Music Matters and Music Matters Live present a six-day programme featuring thirty-five artists from twenty countries. Some of the showcases are curated by leading brands such as Warner and ONErpm introducing new acts at Warner Music Presents and ONErpm Presents: FUNYOUCANFEEL respectively. Girls' Night Out lifts a lid on emerging women artists while Made in SEA focuses on the scene of Southeastern Asia.
Reeperbahn Festival
20-23 September
Hamburg, Germany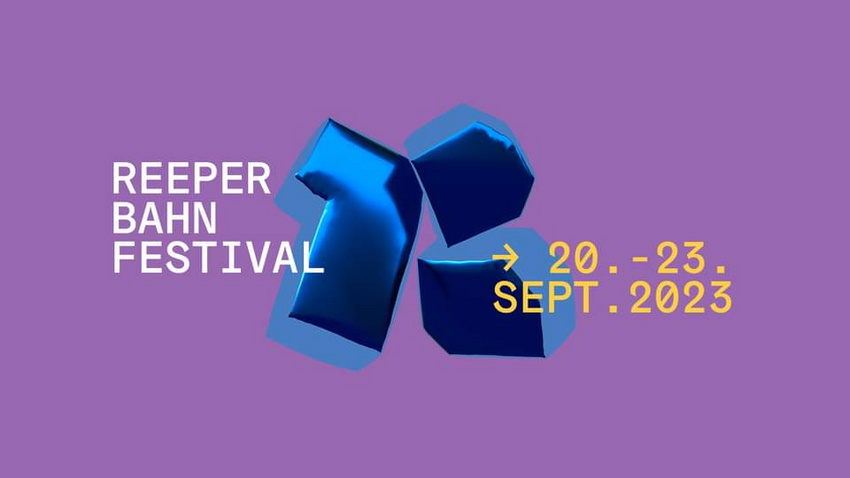 As the name suggests, this venerable music industry showcase and conference takes place in the famous entertainment hub of Hamburg. There are events aplenty in the busy four-day programme. The main focus is on artists though. Reeperbahn offers multiple opportunities for self-education and keeps fingers on the pulse of emerging trends: workshops on immersive art and how to get one's music on video games. Other tech issues and aspects will be raised during keynote presentations and panel discussions. Unavoidably, artificial intelligence will be addressed at the "AI Music Services Today And Tomorrow" session.
Station Narva
7-10 September
Narva, Estonia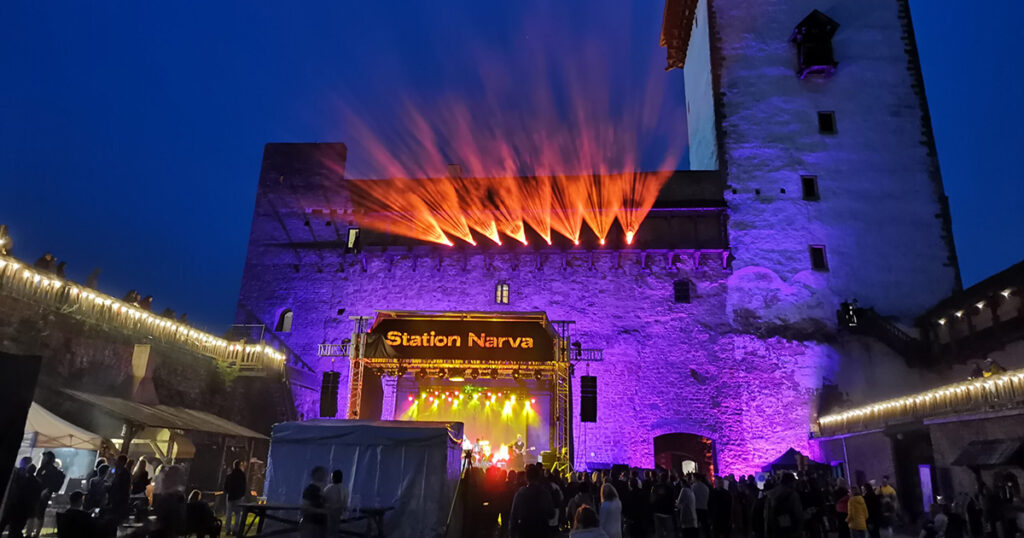 The annual September celebration of music and freedom takes place in proximity to the border of Russia and Estonia. Narva is the most Eastern Estonian city where two worlds meet. Hence, the programme is defined by the spirit of time and place. Business hub OBJEKT, formerly a building of a secret Soviet factory, hosts a conference programme revolving around further cultural development of Narva and new trends in technology. The music programme will be presented at similar liminal spaces: the 19th-century Kreenholm textile factory and Narva Venice (a system of canals and boat garages). Vaba Lava Narva, the concert hall next door from OBJEKT, will present international and Estonian headliners – Ivan Dorn from Ukraine, British acts James Lavelle (UNKLE) and Nooriyah, to name a few.
HowTheLightGetsIn
23 and 24 September
London, UK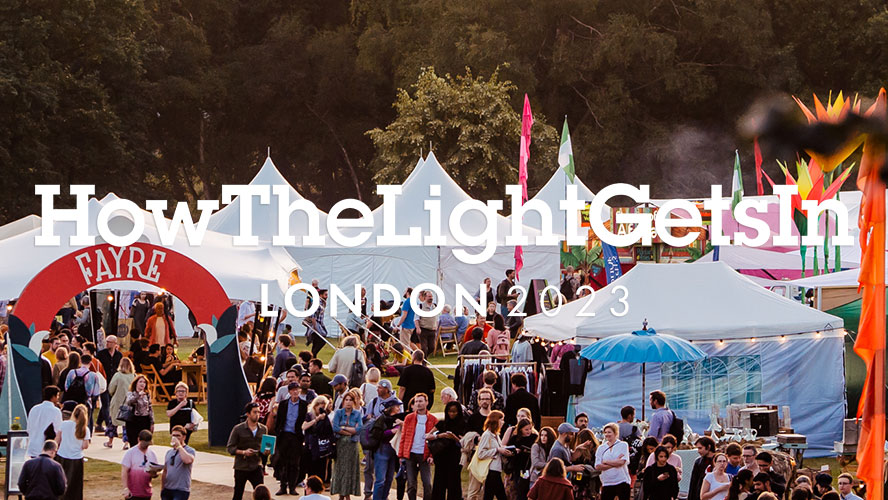 With its name inspired by Leonard Cohen's song, the festival celebrates music, philosophy, literature and current-day trends in other realms such as technology. The list of speakers features some tech experts such as Timothy Nguyen, an AI researcher at DeepMind, and Rosalyn Moran, a Professor of Computational Neuroscience and Deputy Director of the King's Institute for Artificial Intelligence at King's College. Prof. Moran has been working on AI models capable of genuine self-understanding and novel problem-solving. The former will take part in the panel discussion "The AI Apocalypse", the name of which reflects an ironic attitude to the doom-mongering imposed by the world's leading companies.