Oh, look, TikTok has expanded its New Music hashtag and is now calling it "a destination for new music." How groundbreaking! And just days after being banned on government devices in Florida, too. Talk about timing.
But wait, there's more! TikTok has also rolled out a "Creativity Program" and a "Work With Artists" option this month. Because clearly, what the world needs right now is more ways for people to waste time on this app.
And while talks of a potential TikTok ban in the US have died down, the service's head of safety, Eric Han, quietly left his role. Hmm, I wonder what that's about.
But back to the #NewMusic search hub. Apparently, it "will act as a destination for new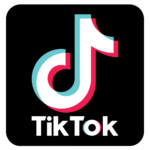 music, highlighting new releases and making it easier for fans to discover the latest tracks from" prominent and emerging acts alike. Oh boy, I can't wait to discover all the latest tracks from the Jonas Brothers and R&B artist Miguel, who are partnering with TikTok for this groundbreaking initiative.
And if you're wondering about the on-platform listenership of certain tracks and genres, TikTok has got you covered. According to the company, rap tracks have garnered almost 150 billion views after being hashtagged, while electronic music has only managed 5.9 billion views and Latin music a measly 1.2 billion. So much for diversity.
But fear not, music fans, because TikTok is apparently considering launching its own music streaming service. Because why settle for just wasting time on the app when you can waste even more time listening to music on it?
So, let's all give a round of applause to TikTok for gracing us with yet another feature we never knew we needed. Because who needs actual music streaming services when you can spend hours scrolling through a never-ending feed of short-form videos and catchy tunes? Truly, TikTok is changing the game. Or at least, it's changing something. Or not.