The Music Void is positive that VR will never eliminate the good old live music experience.
Talking to NME in 2018, songwriter David McKenna expressed his concern about the future of live music affected by VR. "What is worrying is the possibility of destroying real live music", he said. "If we really can use VR to perceive the energy and the feel of a live gig, we could create live music experiences without the musicians, the crew, and the venue staff. This may be catastrophic for many peoples' jobs, and I'd like to think we'd draw the line somewhere, but humans rarely do."
Five years later, the VR live event concept doesn't sound as revelatory as it did back then. The pandemic caused quick development of the technology with 80% of VR headset users relying on it as a source of day-to-day entertainment. Responding to a survey conducted by CCS in 2021, some of the owners named games, music videos and gym classes as the "areas" to explore with the help of VR.
While more and more people accept the format of concerts in VR, it is still hard to see it as a substitute for an in-person experience. Music, especially its live version, is a powerful tool that sharpens our senses. Any virtual gig visitor would actively engage just by using only two out of five, that is vision and hearing. How about feeling the smell of leather and a sticky floor underneath your feet at a loud punk gig? Or, perhaps, soaking in vibrations emitted by a drum kit while being squeezed in a mosh pit?
Although VR certainly allows an immersive experience, it still can hardly be compared to the physical sensation and emotional connection one feels at a venue. So the point made by David McKenna in 2018 is unlikely to be a prophetic statement. In fact, despite grim predictions about the post-pandemic state of the live music industry, recent statistics show that ticket sales in 2022 surpassed the pre-COVID level. According to Mintel, sales reached nearly £2.79 billion, up from £2.77 billion in 2019.
In a world where things like Covid emerge unexpectedly, it's good to have VR as an option but not an absolute replacement. Another important element that the technology would not be able to recreate is a journey. For many music fans, an open-air festival or concert of their favourite band is not only about performance. Attending an event as such feeds into a ritual including other elements such as travelling and sharing emotions with other visitors. Although many VR event promoters stress that the price of a ticket for a live-streamed VR gig is lower than the one for an event on-site, fans wouldn't give up on seeing their beloved artist for real just to save money. After all, who would save money if they were offered something they desired?
While the VR option offers a 360° view and a "closer than close" experience, one might feel a bit solitary wandering around and occasionally bumping into the crowd and band members.
Some programmes, for example, Spatial attempt to experiment with events where all users would have access through a VR headset. That said, the maximum number of participants cannot be more than 500.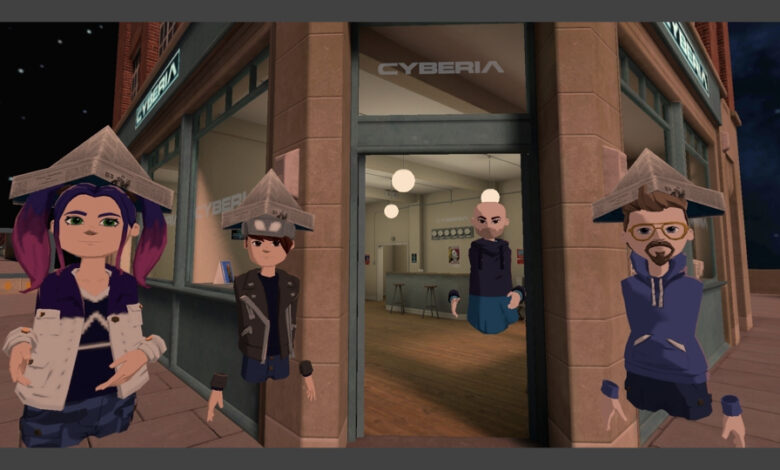 Potentially, it might be interesting to explore VR space for thematic events like intimate DJ or electronic music sets. This year's edition of Art's Birthday, organised by the London-based team of Cybersalon, is an example. A group of artists and visitors gathered in a virtual space of Cyberia cafe built in AltspaceVR and designed after a real (and the first ever in the UK) Internet cafe in London. While some of the acts performed live coding others introduced their pre-recorded material. All participants has avatars somewhat resembling their real appearance. It was certainly interesting to experience music and communication with peers in a different and somewhat futuristic setting.
Finally, addressing McKenna's concern about people losing jobs because of VR's potential to create experiences without music industry professionals involved. As long as humans are not converted into robots, there is nothing to worry about.