Alright, everybody, we're about to dive into the wacky world of music streaming payouts! You know, that mystical land where artists get paid in fractions of a cent for making us jam.
So, here's the scoop: According to the highly reliable (or maybe not-so-much) VIRPP, the average payout per stream on various streaming platforms in 2023 is as follows:
| | | |
| --- | --- | --- |
| Platform | Pay per stream | Streams to get $1,000 |
| | | |
| Tidal | $0.013 | 76,924 |
| Apple Music | $0.01 | 100,000 |
| Amazon Music | $0.004 | 250,000 |
| Spotify | $0.0033 | 303,030 |
| Youtube Music | $0.008 | 125,000 |
| Pandora | $0.0013 | 769,231 |
| Deezer | $0.0064 | 156,250 |
| Qobuz | $0.043 | 23,255 |
But before you start questioning your life choices, remember that these payouts can vary depending on more factors than we have fingers and toes. It's like trying to predict the weather in London–unpredictable.
Now, let's talk about the real rockstars of streaming, the artists who are making bank while we're streaming their tunes while doing the laundry or pretending to work from home: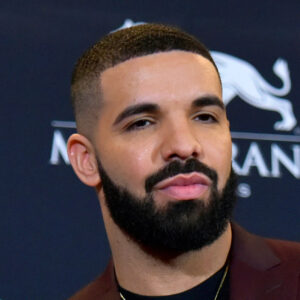 But wait, there's more! Before we wrap up this musical circus, here's a little bonus fact to tickle your funny bone: According to the RIAA, recorded music revenues skyrocketed to an eye-popping $8.4 billion in the first half of 2023. That's a 9.3% growth that even your grandma's pot of soup would envy.
Now, you might wonder where all this cash is coming from, and I'm here to tell you – it's raining dollars. A whopping $7.0 billion of that revenue came from streaming, accounting for a staggering 84% of the first-half total. It's like streaming is the golden goose laying streaming eggs made of cash.
And guess what? Paid subscriptions are the rockstars of streaming, bringing in more than $550 million in growth. With an average of 96 million subscribers during the period, it's clear that people are willing to pay to have their eardrums serenaded. And by the way, "eardrums serenaded" is the name of my John Mayer cover band.
On top of all of this, record labels didn't hold back; they pushed streaming services to raise subscription prices from the beloved $9.99 to the slightly less beloved $10.99. An extra dollar of music goodness, because who needs a latte, right? Aren't we lucky?
And speaking of big bucks, Universal Music Group Chairman Lucian Grainge, the man with the plan, who cashed in more than $47 million last year, making him richer than four of the five artists we just mentioned. All those artists are part of his recording empire. Plus, he recently received a one-time stock grant worth up to $100 million. Living the dream, much?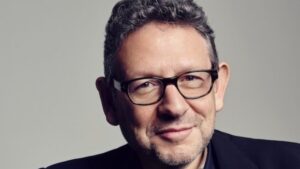 Oh, and let's not forget, Lucian Grainge also has a backstory. According to some pretty reliable sources, Grainge apparently had a bone to pick with Spotify in its early days, slowing down its launch. Was he trying to hoard all the royalties for himself? The plot thickens.
So, there you have it, the music industry is riding high, artists are making it rain, and we're all grooving to the beats. Who knew that streaming could be this entertaining for everyone involved? Keep on streaming, keep on rockin', and let's see what record company rollercoaster the future has in store!