Jimmy Iovine, the co-founder of Interscope Records and Beats by Dr. Dre, recently shared his thoughts on the music industry with Consequence of Sound. He believes that "fame has replaced great" in today's music industry, which is a polite way of saying that most of the music out there is garbage. According to Iovine, many artists are taking their foot off the gas in the record-making category, which is affecting the quality of their work. He also thinks that too many people are making records for TikTok, which is why all these pop records sound exactly the same. If you're making records like that, making records with this formula, then you're going to start seeing big hits written and recorded with AI.
Iovine was quick to clarify that he specifically didn't say "great" hits, but rather "big" hits because he feels with modern technology such as streaming, AI, and social media, "fame has replaced great." In other words, it's not about making good music anymore; it's about making music that will get you famous on Instagram.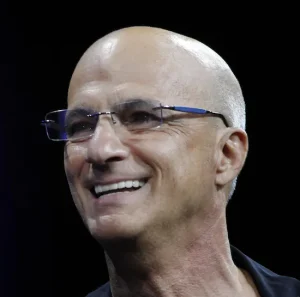 As for AI in songwriting and music production, Iovine thinks it's going to be massive in songwriting on many levels, including experimentation and idea generation. But he also believes that AI-created songs should not be considered for awards because they lack soul and creativity.
To make matters worse, Billboard and TikTok have teamed up to create the TikTok Billboard Top 50 chart, which tracks the most popular songs on the platform in the U.S. every week. The chart is based on a combination of creations, video views, and user engagement by the U.S. TikTok community. Wow, what a groundbreaking idea! I mean, who cares about actual music sales or radio airplay when you can just track what's popular on TikTok?
I'm sure this chart will be a huge hit with record labels and artists who want to manipulate the charts and promote their music. After all, why bother making good music when you can just make music that's popular on TikTok?
The music industry is a mess, but at least we have Jimmy Iovine to tell it like it is. And if you're an artist looking to make it big in the industry, just remember: fame over everything else!