Tech-savvy bassist of Public Image Limited tells The Music Void about phantoms, wonders of communication and the 70s zen attitude.
"Women are definitely better with tech, in my experience, more patient and actually more capable with being logical". John Wardle aka Jah Wobble shares his view on technical aspects of work, including music journalism. The first few minutes reveal a good sense of an interlocutor and what a recruiting agency would call excellent soft skills. It's his second interview of the three planned for the day.
Our conversation takes place shortly before the bassist resumes Metal Box – Rebuild In Dub, a tour with his band Invaders of the Heart. The series of shows in the UK and Europe presents an alternative version of the iconic PiL album, once described by Simon Reynolds as "a near-perfect record that reinvents and renews rock".
Released on 23 November 1979, Metal Box is indeed a milestone marking a shift from crude punk to an experimental realm. Yet, anything timeless and innovative gets a new interpretation prompted by the zeitgeist. Forty-two years after the release, the second album by the trailblazing post-punk outfit was reconstructed by one of the creators. "It was in the lockdown, I think", says Wobble. "Cleopatra Records asked me if I would like to do something with the album. I think they were expecting to hear something like "How dare you?" And I said, "Yes, I know exactly what I want to do".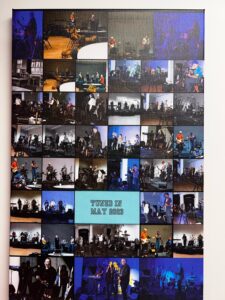 Around the time Metal Box – Rebuild In Dub began to take shape, Wardle ran Tuned In, a community hub in London together with Jon Klein, a guitarist of Siouxsie and the Banshees, and Anthony Hopkins (a namesake). "The whole thing was for old men because men are terrible communicators, they can't even fucking say how they fucking feel because they even don't know how they feel. So they tend to get physical symptoms of being not connected with anything". Later, the hub became all-inclusive where both men and women of different ages and backgrounds could gather. As a result, the idea of how one feels and connects became integral to the new version of Metal Box.
While tuning to the phantom airwaves or playing these songs live, Jah Wobble heard sounds he wished were there. "Whenever you play live, a room resonates at a different level, you can say there are high harmonics that linger about and that are not really there", he tells about his impression of "Poptones", one of the tracks from the album, where, to his ears, the string part was missing.

Keith Levene, Jah Wobble and John Lydon in 1979.
The Rebuild In Dub version captures the hauntological view where the guitar riffs originally invented by Keith Levene are augmented with the contemporary sonic halo. Eerie strings, electronic textures and upfront bass lines reframe the song with lyrics by John Lydon referring to the real story of a sexual assault. Wobble eloquently describes the final concept as "overtones creating overtones that linger and become spectres and mirages, and everything appears as mirages". "It's all ephemeral and open, and when you accept the openness, anything is possible".
Wobble speaks of temporal overlaps on Metal Box – Rebuilt In Dub using, along with sci-fi metaphors, direct socio-cultural allusions. Talking on Zoom from his sunny garden in Stockport, Jah exudes calm while telling about his recent frustrating experience with the NHS: "I tried to contact my GP this morning, well, good luck with that. I think it's easier to speak with the Pope than with the GP in this country". He elaborates on comparing the late 70s to contemporary post-Brexit Britain. "It's similar now to the 70s in the sense that nothing really works. Trains don't work. Today the whole of the booking system for GPs, apparently nationwide, can't be accessed. I'm not blaming individual GPs or anyone working in the NHS, it's more the administrative thing. Our beaches are covered in shit. If you go swimming, you can swim through human faeces. Nothing really fits for purpose. But I find it quite comfy".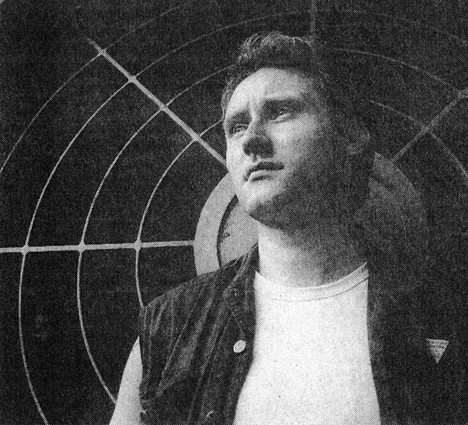 "I'm 70s zen master", he continues. "I don't give them the benefit of an angry reaction, I'm calm all the time. So that's still the 70s Britain. If you are working class, you knew that Britain in the 70s was a second-world country. Nothing really works. The country is still run by Norman barons. It's a baronic country".
Augmented on Rebuilt In Dub, the recognisable undulating bass lines come as a form of meditation. "I played bass exactly to capture that feeling, the calmer, deeper thing that is not pertaining to thinking. I didn't want to think. I'm naturally an anxious person, a bit OCD-ish in fact. When I play bass, repetitive bass, that calms down, so not only you do not get crazy thoughts, you actually lose the thoughts, and the gaps between the thoughts naturally and effortlessly become bigger. And you are less worried about anything".
While AI inevitably becomes part of musicians' sonic palettes, Wardle considers the technology a piece of the already existing puzzle. "A lot of the programmes we are using are AI programmes where you just set parameters for AI to kinda play instruments on your stuff. To me, this is a continuation of the postmodern age where everything is fucking shit. It's all just content, doesn't fucking matter".
Jah Wobble's Invaders of The Heart are on tour with Metal Box – Rebuilt In Dub. More information is on the official website.